【Marketing 5.0】AI時代のWebマーケを学べる本【人間味が大切】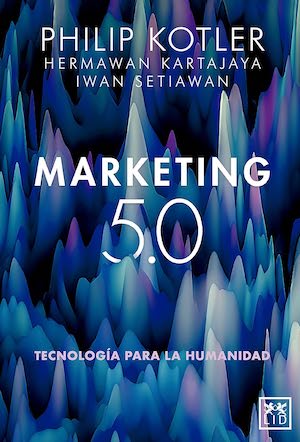 この本の概要
Perfect for traditional and digital marketers, as well as students and teachers of marketing and business, Marketing 5.0 reinvigorates the field of marketing with actionable recommendations and unique insights.
読んでみて思ったこと
AI時代のマーケティングを学べる本。
僕は1つの思考を学べました。それが人間性。
現代マーケティングでは「人間性」が大切
The book describes the major shifts:
from product-driven marketing (1.0)
to customer-oriented marketing (2.0)
to human-centric marketing (3.0).
We have always considered Marketing 3.0 to be the ultimate stage of traditional marketing. The entire building blocks of serving customers intellectually (1.0), emotionally (2.0), and spiritually (3.0) were complete.
さらに下記も重要です。
人間の感受性は高く、それをAIに教えるのは困難
Humans can decode the emotions of their counterparts merely by touch. Research by Matthew Hertenstein revealed that we are capable- -with an accuracy of up to 78% of communicating to others, via touch, eight different emotions: anger, fear, disgust, sadness, sympathy, gratitude, love, and happiness. It is complicated to teach these subjective emotions to machines that only rely on logical, consistent, and quantifiable patterns.
以上です。AI時代なので、より「人間味」を出してマーケティングします。
---
📝 無料メルマガで発信中:過去の僕は「ブログ発信で5億円」を稼ぎました。次は「30億円」を目指します。挑戦しつつ、裏側の思考を「当メルマガ」で発信します。不満足なら1秒で解約できます。無料登録は「こちら」です。