The Cannabis Business Book: Cannabis = Social Network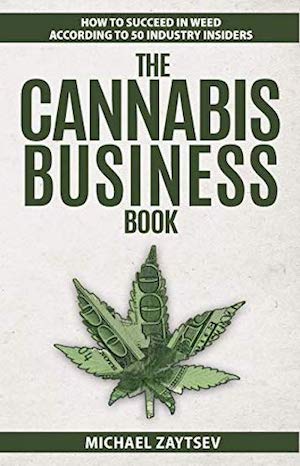 About this book
Ensure your success by learning directly from 50 Cannabis industry leading pioneers as they share what it takes to earn High R.O.I. in the ever-evolving Cannabis economy.
My thoughts
The sentence that stayed in my mind is as follows:
Cannabis is the Original Social Network The plant has a unique ability to turn strangers into fast friends.
One reason why I want to get involved in the cannabis industry is a warm-hearted connection. Every time I met someone who loves cannabis, I feel a similarity in our personalities.
Let me explain a story that I couldn't find new friends.
I had been running my own business for about 10 years, but the connections I could make were transactional. Because our connection is based on pros and cons between us, our relationships don't last long.
On the other hand, in the cannabis industry, I can create connections that last longer because we are connected with not only business but also a holiday activity which is cannabis.
Turning 30s made me shift my priority from solely pursuing success to living a meaningful life. In that regard, the cannabis industry is where I want to be involved.
Lastly, I rate this book 7/10 because there are some explanations related to entrepreneurs' minds that I was already familiar with. If you're interested in learning about the cannabis industry and entrepreneurs' mindset, this book is for you.
My highlights
One of my favorite teachers and role models, the super coach Tony Robbins, said: "The only way to become wealthy, and stay wealthy, is to find a way to do more for others than anyone else is doing in an area that people really value."
Research from UCSF suggested that nearly one third of entrepreneurs are living with depression.
---
Why Am I Writing This? ==> I've earned $5 million through blogging. My next goal is $30 million. Throughout this journey, I will share my knowledge and challenges on my Twitter.